Gift cards for COVID tests? New proposal could make that a reality in Kern County | News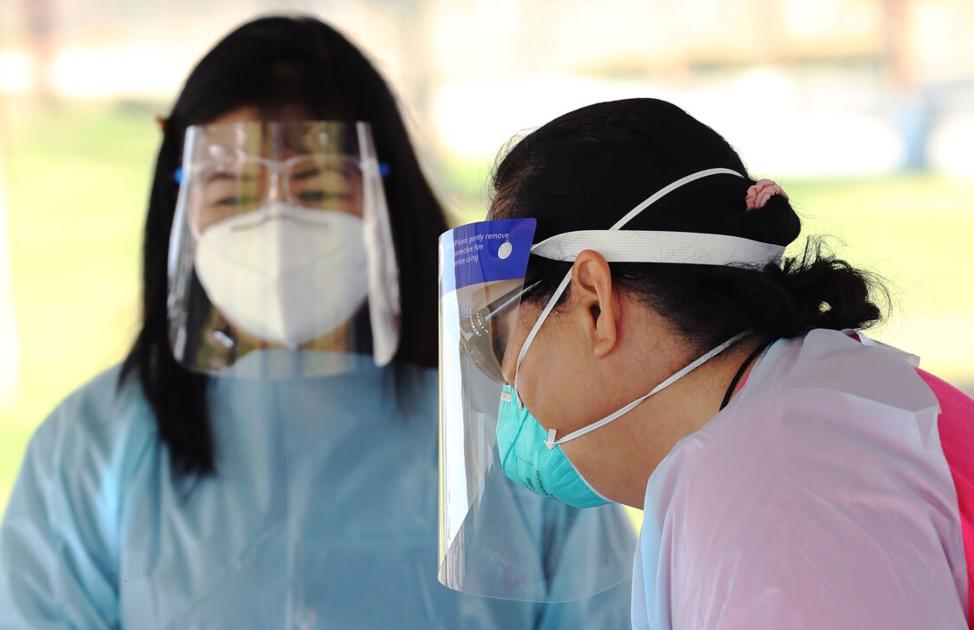 Those who get a coronavirus test in the near future may come away with something more than just a positive or negative result. If the Kern County Board of Supervisors approves a new proposal, people who get tested could receive a $25 gift card.
It's the latest attempt to bolster the county's testing rates, which have languished behind the state average for weeks. This is significantly impacting the county's ability to allow more social and business activity, and could threaten the business activity that is currently allowed.
In an effort to penalize counties with low numbers of testing, the California Department of Public Health artificially increases COVID-19 rates in counties that do not test as widely as their neighbors.
In Kern County, the rate of new coronavirus cases per day for the week starting Oct. 25 was 8 new cases per 100,000 residents. However, because the level of overall testing was far less than the state average, Kern's case rate was increased to 8.9 new cases per 100,000 residents.
That's above the limit of 7 new cases per 100,000 for counties in the red tier, the second most restrictive tier. Reverting back to the most restrictive, or purple tier, would mean indoor dining at restaurants would need to cease, gyms would need to move outside and churches would not be able to hold services inside.
Enter the gift cards, which some county officials hope will incentivize more and more residents to get tested.
"Despite significant testing site availability and an increase in overall testing rates in Kern County in the past several weeks, the number of people being tested on a daily basis is still below where it needs to be, particularly in certain areas of the county with uniquely high positivity rates," Chief Administrative Officer Ryan Alsop wrote in an email to The Californian.
The county has a steep hill to climb to meet the state's testing requirements. Kern County Public Health Services reported Tuesday around 680 more people would need to be tested every day in order to match the state average.
By offering the gift cards, the county could not only reduce the penalty, but also lower the case rate if a greater number of healthy people get tested.
"We need to more than double our daily testing rates in these high census tract areas, and do it quickly, in order to keep overall growth in case rates low, to slow the spread of the virus in our community, and to continue to meet state criteria for progressing to less restrictive tiers," Alsop continued.
The proposal before the Board of Supervisors calls for $360,000 in federal Coronavirus Aid, Relief and Economic Recovery (CARES) Act funding to be spent on 12,000 gift cards that would be given to those getting tested in parts of the county selected by the Department of Public Health Services.
As it only costs $300,000 to purchase 12,000 gift cards worth $25 each, it is unclear how the additional $60,000 would be spent.
For those who have been working to increase testing, any help is appreciated.
"We're all spinning our heads," said Jay Tamsi, co-founder of the Kern County Latino COVID-19 Task Force. "How do we get things done and how do we get this going? We all have our ideas and we're all a big team so I think that we're willing to give everything a try."
He said he's noticed testing numbers increase since Election Day came and went, although he acknowledged the county was still not nearly where it needed to be.
"I will tell you that it's very discouraging for those of us that are working very hard on testing," he said, noting higher rates of COVID-19 would make it even riskier for extended family members to gather for the upcoming holidays." I was hoping and anticipating that our families could get together a little more than just your immediate intimate family. We deserve it. The kids deserve it."
Supervisors will need to approve the plan before it goes into effect. They will discuss the topic during a board meeting beginning at 9 a.m. Tuesday.
You can reach Sam Morgen at 661-395-7415. You may also follow him on Twitter @smorgenTBC.