Masters delay, lack of spectators lessens economic impact in Aiken | Business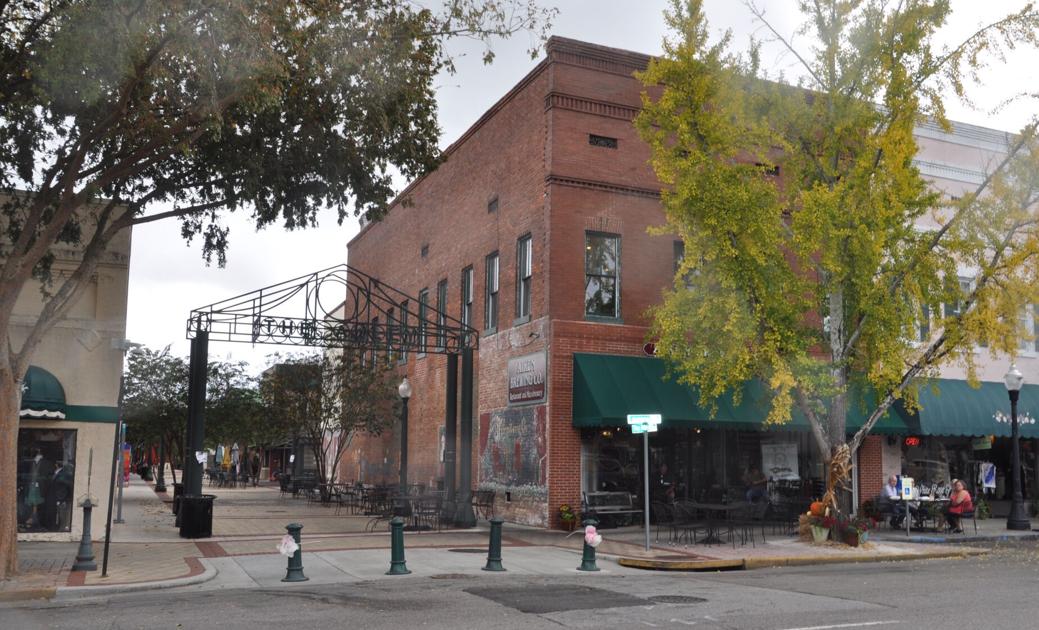 No spectators will be allowed during the delayed 2020 edition of the Masters, which begins Thursday across the Savannah River in Augusta.
As a result, "we won't get be getting much" of an economic boost – compared to the lucrative past – from the iconic golf tournament, said Aiken Tourism Supervisor Mary Rosbach on Monday.
Prior to the novel coronavirus pandemic, many visitors to the area holding Masters tickets stayed in Aiken each April, filling hotel rooms and restaurant tables.
They also shopped at local stores, providing an increase in profits that some business owners compared to a second Christmas season.
"I talked to a couple of hoteliers last week, and they're very concerned, obviously," Rosbach said. "One of them told me that they all are pretty much singing the blues because it's looking bleak for the next four or five months," with COVID-19 cases surging again in this country.
During Masters week last year, around 500 people stopped by the Aiken Visitors Center and Train Museum, which was the highest total for any seven-day period during 2019.
The accommodations tax and the hospitality tax offer two ways to measure the economic impact of the Masters.
For the City of Aiken, the accommodations tax generated $104,358 during April 2018 and $105,330 during April 2019.
This year, without a Masters during April, accommodations tax proceeds for Aiken plunged to $21,943.
Hospitality tax revenue in Aiken also suffered.
For the City of Aiken in 2018 and 2019, the April totals were $136,970 and $152,862, respectively. The proceeds in April of this year fell to $93,587.
The money from both taxes "is used to pay for the costs of maintaining the appearance of our downtown and for maintaining our recreation facilities," said Aiken City Manager Stuart Bedenbaugh. "Because they are generated mostly by visitors, these funds typically are used for those amenities enjoyed by both city residents and visitors alike. For example, we use it (the money) to buy flowers that we put downtown, and it helps pay for the maintenance of fountains and things of that sort."
At recreation facilities, Bedenbaugh continued, the accommodations tax and hospitality tax proceeds help cover the costs of ball field upkeep, electricity for ball field lights and supplies that need to be purchased for sports tournaments.
"Anything related to events that draw folks from out of town, we use those revenues for," Bedenbaugh said. "When those revenues go down, the ability to enhance those amenities is hampered. Certainly, we still have money to do that, but we just don't have as much money."
The pandemic began disrupting day-to-day life and the economy in South Carolina in March. Also that month, Augusta National announced that the Masters wouldn't be held in April, and it wasn't clear then when or if the tournament would take place in 2020.
Because of concerns about the effects of COVID-19 economically and uncertainty about the Masters and other big events, the City of Aiken reduced its expectations for revenue from the accommodations and hospitality taxes and also made budget adjustments for fiscal year 2020-2021 that reflected the anticipated decline.
But there has been some good news lately.
Revenues from the accommodations and hospitality taxes "bottomed out in May," Bedenbaugh said. "They have been rising ever since, and the actuals are exceeding our projections.
"Later during this fiscal year, we might come back to City Council and ask for a budget adjustment to reflect those additional (unexpected) revenues, so we can fund some of the things that we had to cut back on," he concluded.