Negotiations continue after Cabell Huntington Hospital nurses reject contract proposal | Business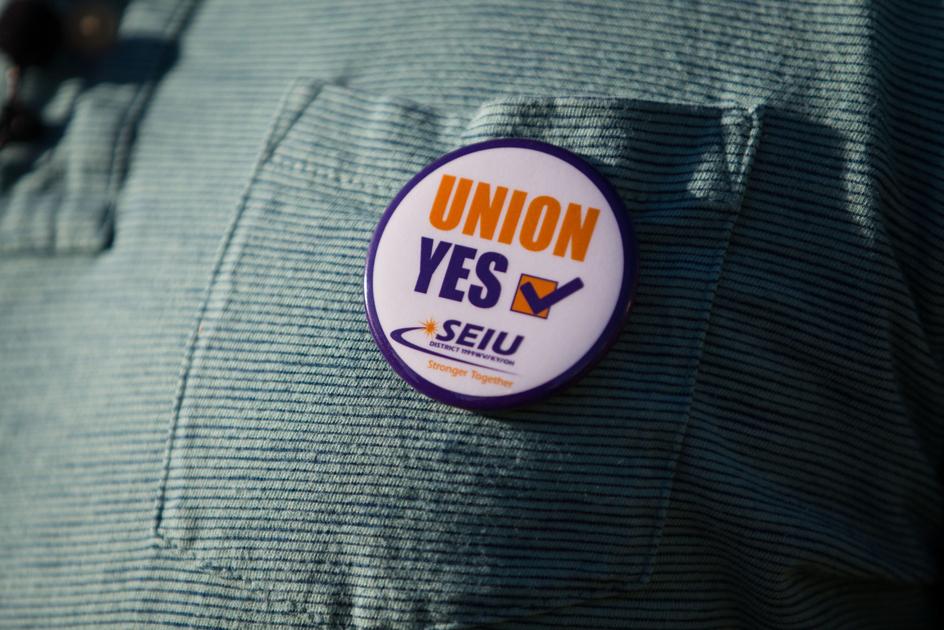 HUNTINGTON — Mountain Health Network officials have agreed to continue negotiations with the union representing registered nurses at Cabell Huntington Hospital after they rejected a contract proposal this past weekend.
"As of 10 a.m. Tuesday morning, hospital officials came back to the negotiating table and we currently remain in negotiations," said Joyce Gibson, secretary and treasurer with SEIU District 1199, which represents the nurses.
"We have been invited to return to the bargaining table this week for further discussions, which we believe is a good step in the right direction to attempt to bring this process to conclusion," said Mike Mullins, president and CEO of Mountain Health Network.
Gibson said after months of negotiations, nurses were given an offer, but felt it did not do enough to address health insurance costs or safe hospital staffing and overwhelmingly voted it down.
"From staffing to employee retention, the nurses of Cabell Huntington Hospital care tremendously about the hospital and patient care," she said. "The nurses feel the hospital system has an obligation to further address hospital staffing, in addition to damaging changes in health benefits that imposed exorbitant costs on area workers and their families."
Mullins said in an email response that the hospital is disappointed by the outcome of the vote.
"We are disappointed to learn that our comprehensive RN contract was not ratified Saturday evening," he said. "Cabell Huntington Hospital has worked in good faith since January, throughout the demands of COVID, to reach an agreement that benefits nurses while allowing the hospital to sustain its ability to serve the community into the future."
Mullins said nurses would have benefited from the proposed contract.
"The hospital agreed to meetings with nurses about staffing, to substantially raise their wages and to provide them with a generous package of benefits," he said. "Hopefully in time they will realize that the hospital has been more than reasonable."
Gibson said she believes the nurses have made their voices heard.
"They won't walk away from these negotiations without a contract that further protects patient care and ensures that workers and families across this city have access to affordably priced health insurance," she said.
Mullins said the plan is to extend benefit changes to all members of Mountain Health Network.
"We thank the team for their hard work and sincerely look forward to completing this important process," he said. "Once complete, we plan to extend benefit changes to all members of Mountain Health Network. We recognize the important contributions that all staff members make in caring for our community. Despite the outcome of this important vote, we are committed to quality patient care and will continue to try and find ways of reaching an agreement."
Gibson added the union's bargaining committee will evaluate its next steps if negotiations break down again, which could include sending a strike notice that the nurses voted in favor of earlier this month.