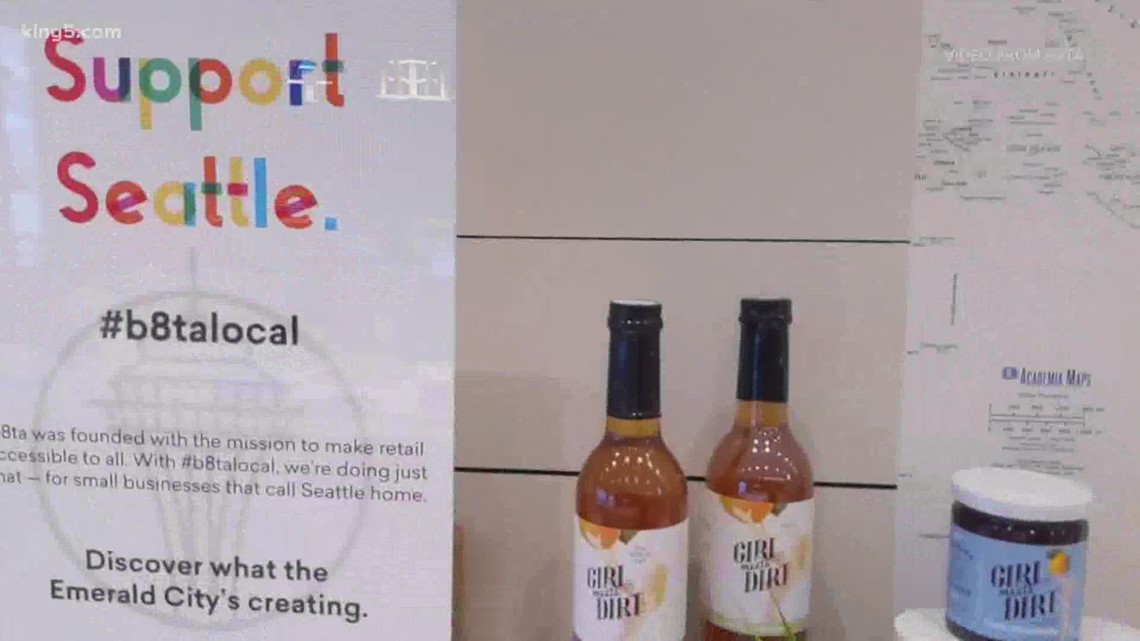 Small Business Saturday more important than ever during pandemic
1 min read
While many stores have suffered closures or loss of sales, business owners remain optimistic that Seattleites will continue supporting local businesses.
SEATTLE — Small Business Saturday meant more to businesses this year than ever before, with these very businesses already suffering due to the coronavirus. 
"I wanted to be intentional with bringing in and supporting local businesses here in Seattle," said Sean Conroe, the general manager of B8ta's in Seattle's University Village. 
B8ta is a retail company that features small businesses trying to expand their reach to the public. 
Conroe said about 25% of sales they made on Saturday came directly from the six local brands they featured.
The pandemic has closed or altered the futures of many small businesses and left more reeling. Conroe believes the public is being more intentional with their money this year.
"I think people are more thoughtful with how they are spending," he said.
…
Read More
...
Read More