Virgin business class under review as Hrdlicka starts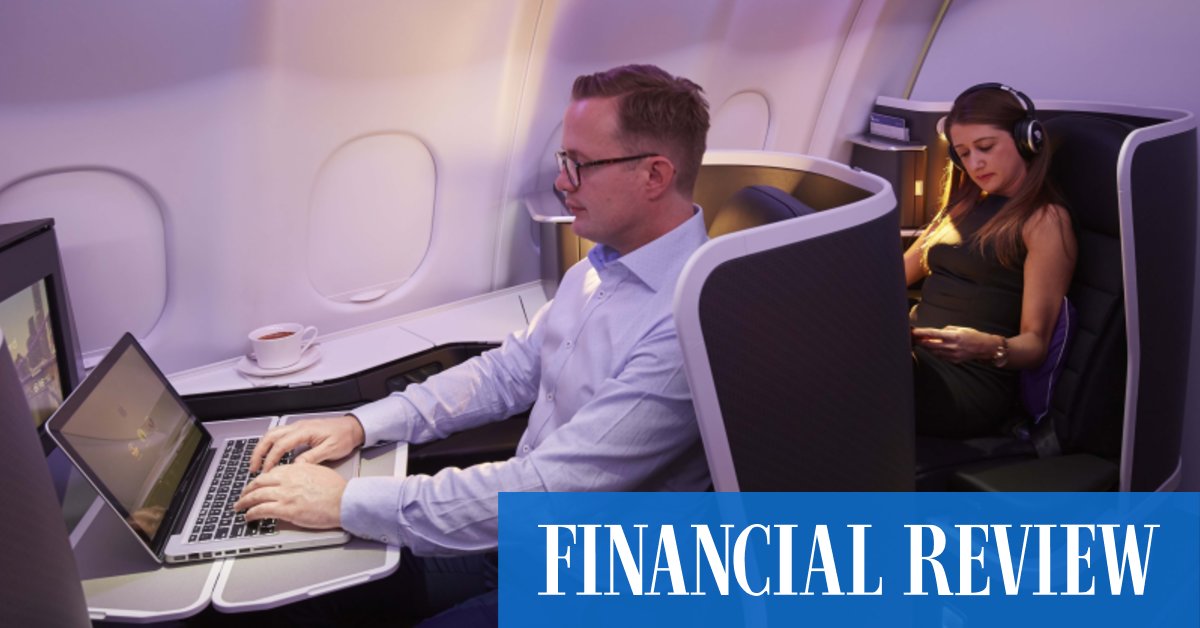 Regional arm Virgin Australia Regional Airlines is facing a restructure after a review of its operation, although it will be retained to moving forward.
"Virgin Australia Group has confirmed plans to retain Virgin Australia Regional Airlines following a strategic review of its operating model and reaffirmed its commitment to charter and regional flying from its base in Western Australia," the company said.
Ms Hrdlicka wants Virgin 2.0 to retain a third share of the domestic market as Qantas looks to hike its share to 70 per cent and Regional Express plots to expand with services along the lucrative east coast air travel corridor.
"We emerge today stronger, more competitive, and ready to face the challenges ahead," she said.
Virgin Australia ended a turbulent seven-month voluntary administration process on Tuesday, with the airline now in the full control of US private equity firm Bain Capital. Virgin tripped under the strain of the COVID-19 pandemic and debts near $7 billion after failing to turn a profit since 2012.
The process cost former CEO Paul Scurrah his job as he struggled to see eye-to-eye with the carrier's new owners on the size of the international network, lounge offerings and the future return of a low-cost offshoot.
While Virgin had already announced it would sack 3000 workers – about a third of its workforce – kill budget subsidiary Tigerair Australia and focus on a whole Boeing 737 fleet, Wednesday's statements are the first indication of what customers can expect when they fly with Virgin 2.0.
Ms Hrdlicka acknowledged the tough times the aviation sector finds itself in with state borders closed due to the pandemic.
"As we have seen with the recent issues with South Australia, the travel market remains uncertain. We are however seeing some positive signs of recovery. Borders are beginning to open and a potential vaccine is on the way. We expect continued volatility, but as demand recovers, we'll achieve a market share consistent with our pre-COVID position and continue to invest in, and grow, the fleet in line with increases in demand."
More to come